Since 1911, Nantucket Cottage Hospital has cared for island residents and visitors with compassion and integrity. Today, more than 100 years since our founding, the hospital is providing more care to more people than ever before by leveraging advanced technology and forging new partnerships.
---
Our Story
Nantucket Cottage Hospital was founded in 1911, conceived by the visions of Dr. John S. Grouard and Dr. Benjamin Sharp.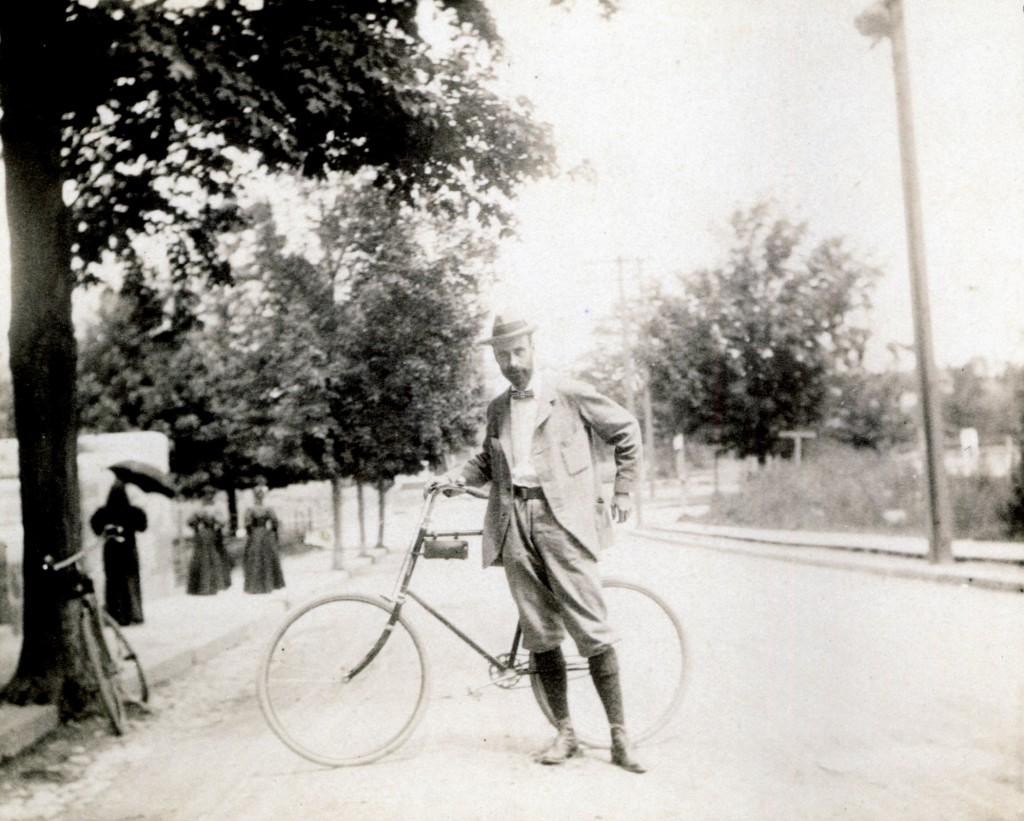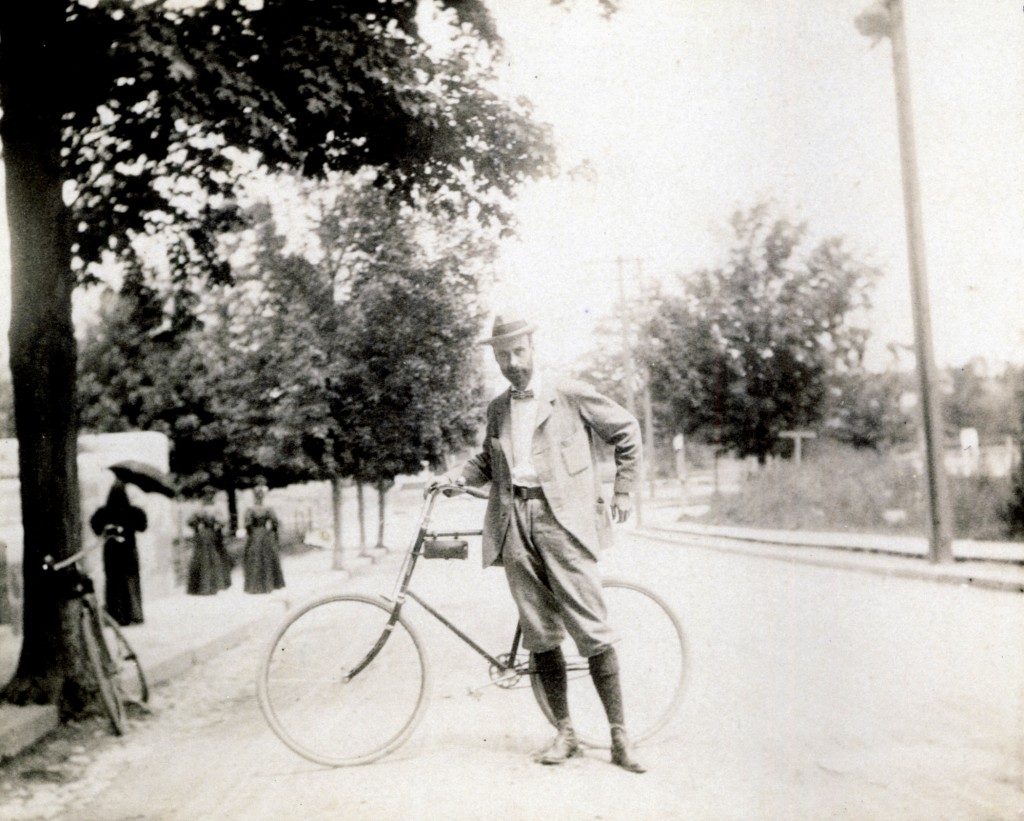 That year, Dr. Grouard referred to the importance of access to quality medical care on our isolated island:
"Increasingly higher value placed on human life is an indication of higher civilization. To conserve human life on this isolated island, it is imperative that the conditions under which medicine and surgery are practiced must be superseded by more modern ones."
In 1912, Dr. Sharp spoke of his search for a sturdy structure to transform into Nantucket's first hospital:
"Our hope, and longings, are for the hospital. But no house turned up in the accessible parts of town which did not have a next-door neighbor who objected."
Despite objections from neighbors and other obstacles, Dr. Sharp and his colleagues persevered, and in December 1912, the Hospital Endowment Committee purchased the old Charles Este homestead on West Chester Street for $6,000.
Nantucket Cottage Hospital was born.
The original small Cottage Hospital on West Chester Street grew apace with the island community's needs. In 1957, the hospital opened new facilities at its current site, 57 Prospect Street. In the 1960s, when that building was deemed too small, a wing was added to accommodate the growing need for comprehensive medical care.
Nantucket's new community hospital, the first new medical facility on the island in more than 60 years, opened for patient care on February 20, 2019. Our new hospital enhances access, safety and privacy for patients, allowing us to better serve the island community with a broad range of medical services. We are proud that Nantucket sets a national standard for small community hospitals by offering expanded outpatient services with capacity for inpatient care and surgery, giving patients a central location for all their healthcare needs, including primary, emergency, and specialty care, as well as diagnostic testing. Thanks to an unprecedented $120 million capital campaign, the largest in Nantucket history, the new hospital was built entirely through private donations, debt-free, and with no taxpayer dollars.
Since Nantucket Cottage Hospital's founding, the entire community – seasonal and year-round – has worked together to meet the health care needs of our island, whether through financial or in-kind gifts. For at least 50 years, members of the community have served as volunteers on the hospital board and committees. In the '50s, the Pink Ladies volunteered at the hospital, as the Blue Coats do today. Volunteers also helped to organize the Main Street Fetes through the early 1900s to raise money for the hospital, and today, much of our community is involved in the Hospital Thrift Shop and such annual events as the Boston Pops on Nantucket concerts, the Health Fair, Native Reunion, and the Swing for Nantucket Cottage Hospital golf tournament.
While the entire community works together to take care of one another, the hospital continues to respond to the needs of our island by offering year-round quality health care for every individual who steps on Nantucket.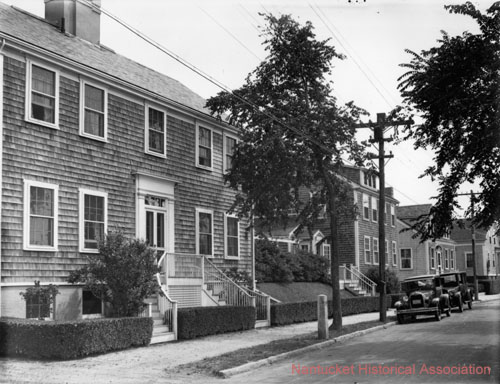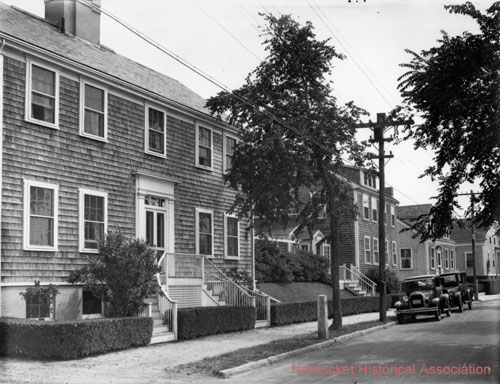 Photo: The original Cottage Hospital on West Chester Street.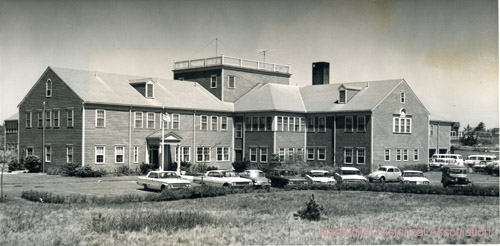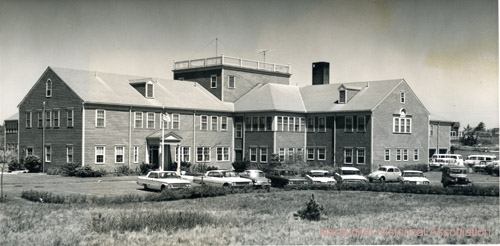 Photo: The Prospect Street campus in the 1960s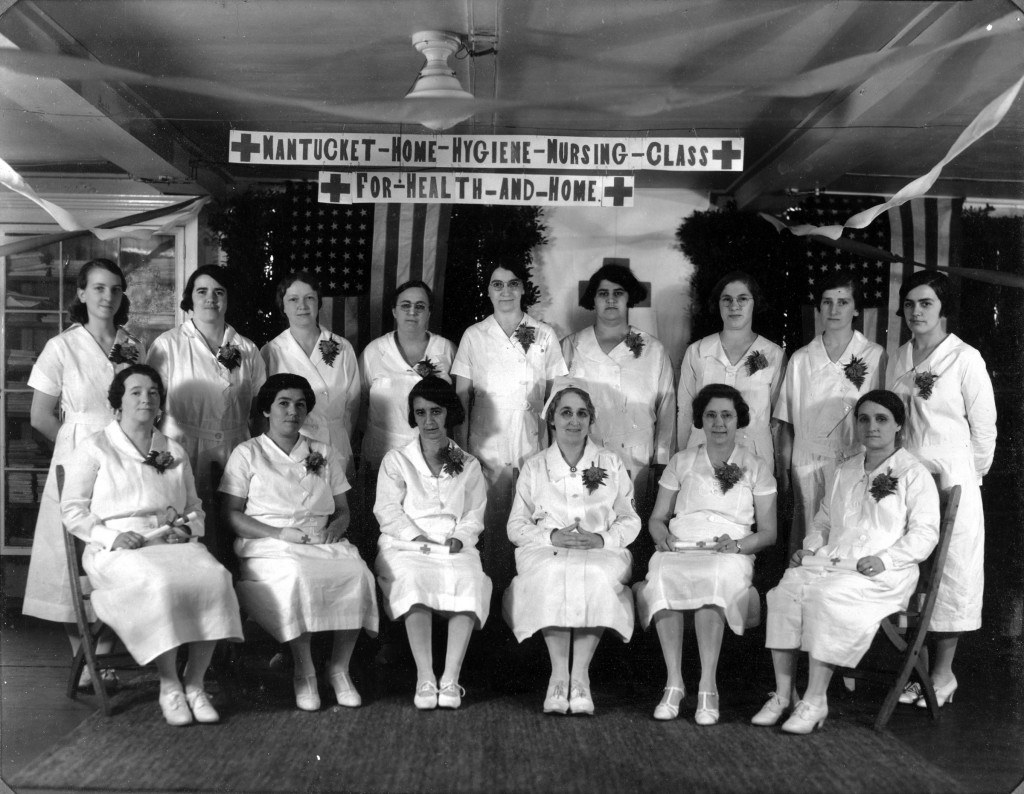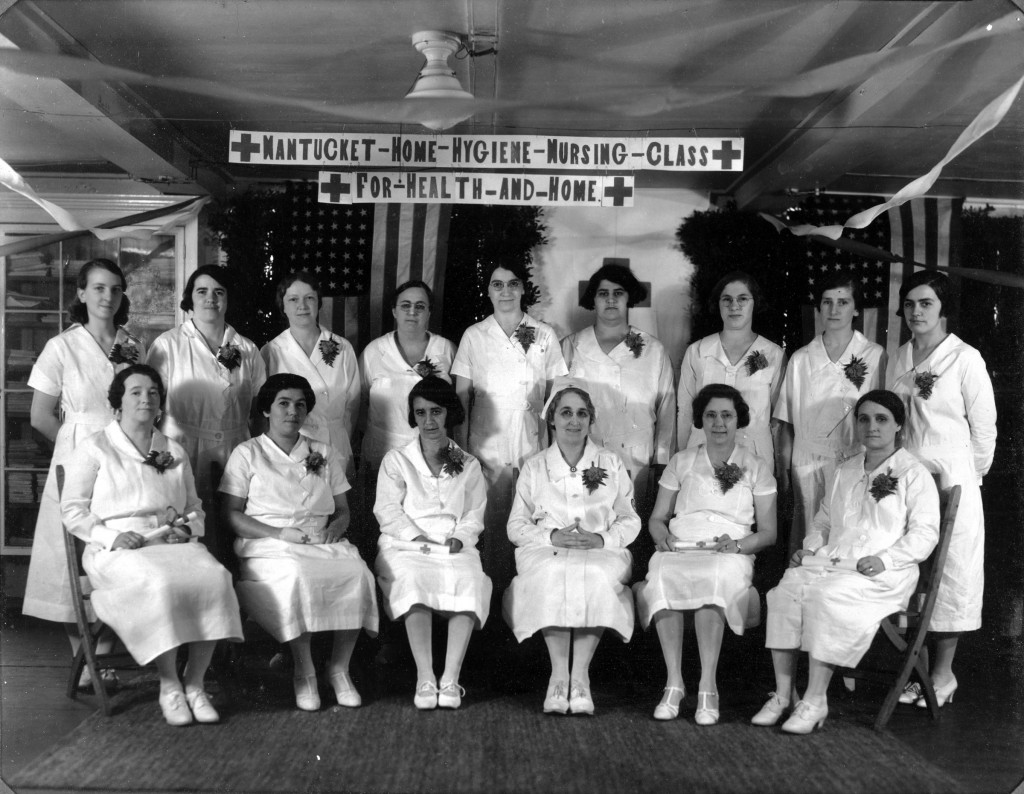 Photo: Group portrait of the Nantucket Home Hygiene Nursing Class for Health and Home in the 1940s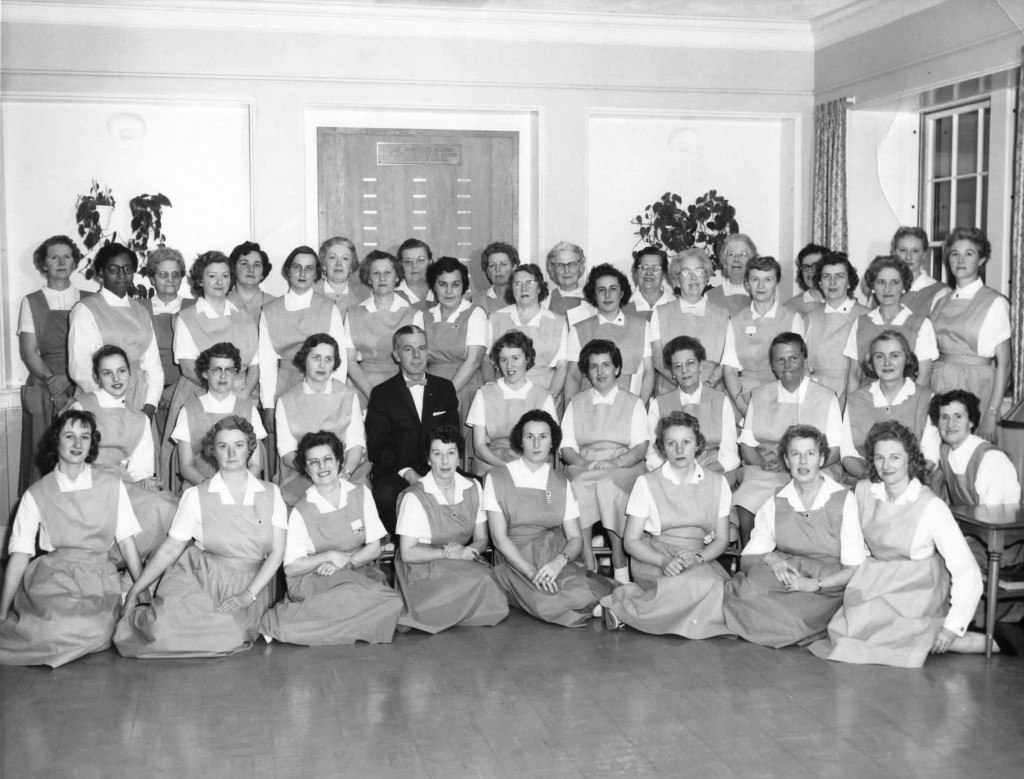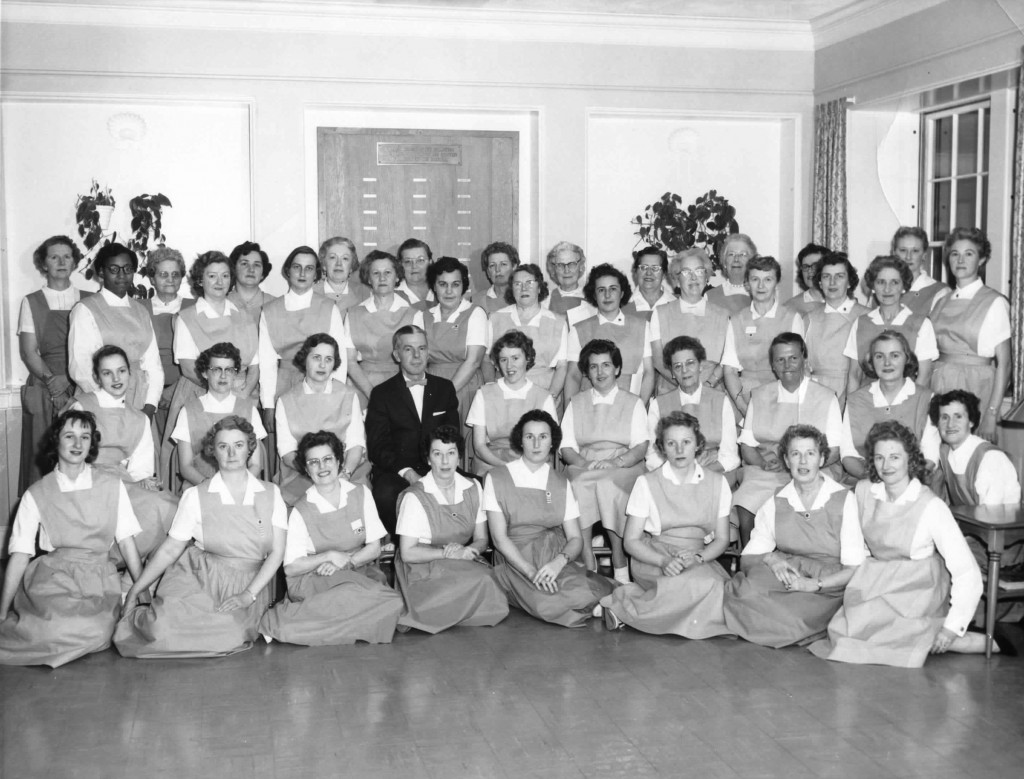 Photo: Hospital volunteers pose for a photo in the 1950s
Top photo: Mary Faunce, Irene Chase, two unidentified nurses and driver and orderly John Driscoll  pose in front of the original Cottage Hospital on West Chester Street in 1930s. 
Photos courtesy of the Nantucket Historical Association.