A Night of Stories: Tales From the Cottage Hospital Nurses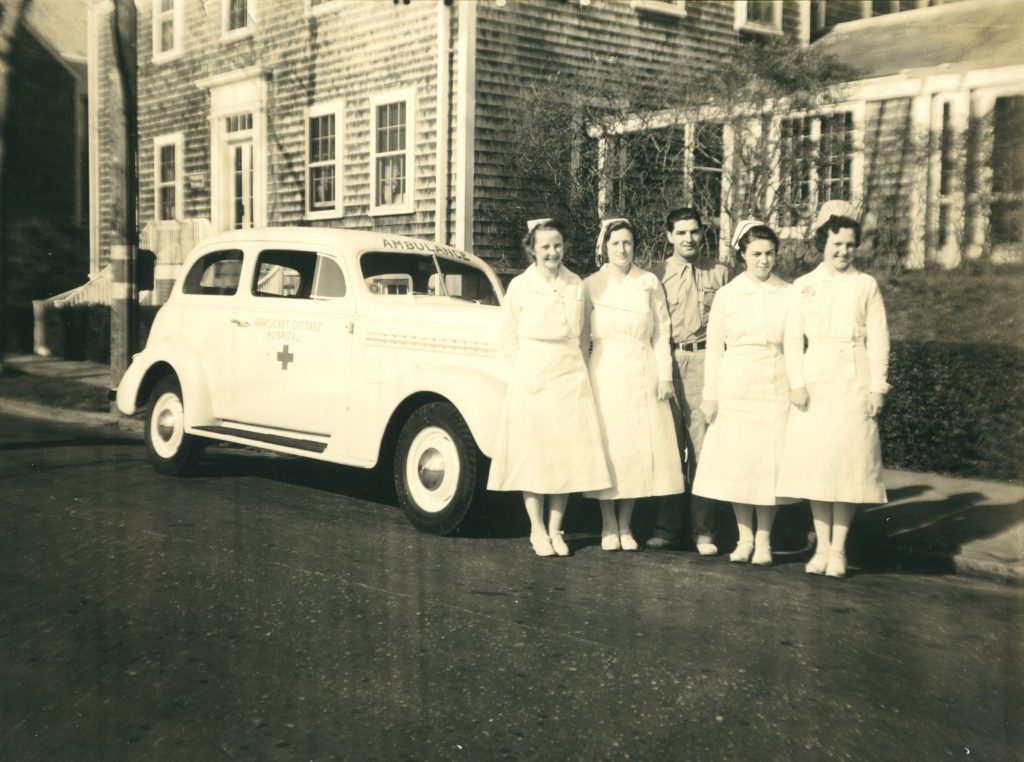 Tuesday, June 27, 2017
6 P.M. (doors open at 5:30 P.M.)
FREE and open to all
Whaling Museum, 13 Broad Street
Join the Nantucket Historical Association and Nantucket Cottage Hospital (NCH) for the first program in a series of events that will celebrate the 105-year history of the Nantucket Cottage Hospital. On June 27, some of the NCH's longtime nurses, both current staff members and retirees, will come together for a night of stories to share some of the heartwarming, hilarious, and eccentric tales of nursing on an island thirty miles out to sea.
This oral history event will feature NCH nurses:
Janet Coffin
Brenda Johnson
Jill Johnson
Suzanne Sullivan
Charlene Thurston
The panel will be moderated by Nantucket Cottage Hospital Public Information Officer Jason Graziadei.