47 Nantucket Residents Recieve Beinecke Scholarships from NCH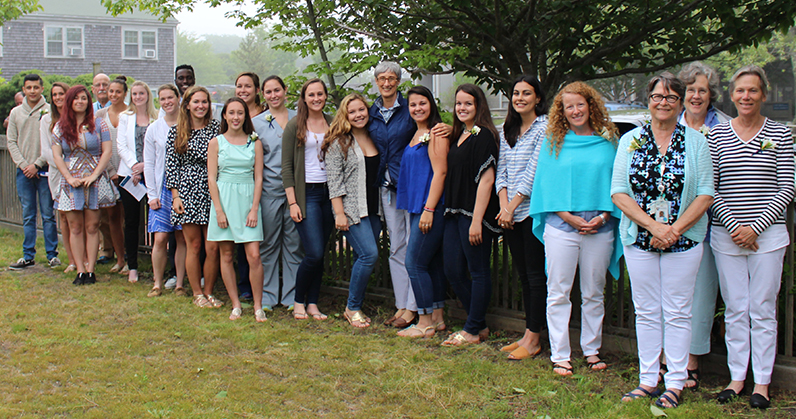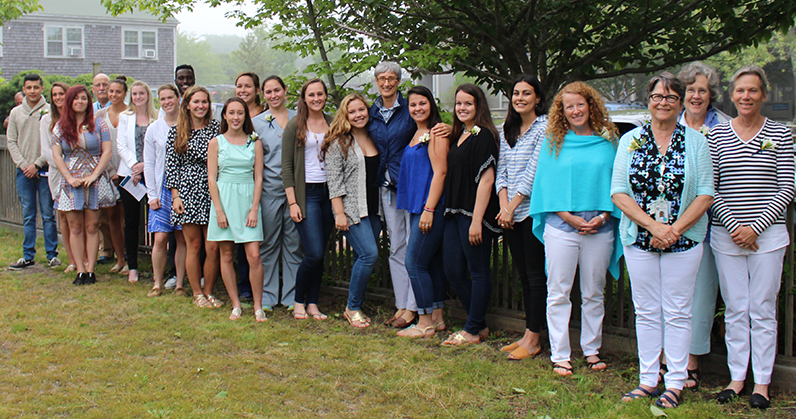 Nantucket Cottage Hospital's annual Beinecke Scholarships were awarded Tuesday to help island residents advance their education and training in the medical fields.
Open to graduates of Nantucket High School and employees of Nantucket Cottage Hospital, this special fund was created by the late Nantucket businessman and civic leader Walter Beinecke, Jr. in the 1950s.
Nantucket Cottage Hospital president and CEO Dr. Margot Hartmann announced the 47 recipients of this year's Beinecke Scholarships and awarded $41,700 during a ceremony Tuesday afternoon in the Founders Building at NCH.
The eligibility of applicants and scholarship recipients are considered by an independent ad hoc committee consisting of NCH and community leaders.
Criteria for the scholarship focuses on six areas of health care study and training.  Nursing is the fund's first priority followed by radiology and imaging services, laboratory services, pharmaceutical fields, physicians and physician's assistant studies and physical therapy training.
Beinecke, the man who founded Sherburne Associates and is credited with transforming Nantucket into a modern destination resort, was a life member of Nantucket Cottage Hospital's Board of Trustees. The Beinecke Scholarship Fund's origins date back to the early 1950s when his father, Walter Beinecke, Sr., made annual gifts through the hospital to Nantucket High School graduates to help them pay for nursing school. After his father's death in 1958, Walter Beinecke, Jr. formally established the scholarship fund in his memory. Over the years, Nantucket Cottage Hospital has used the scholarship fund to assist several hundred island students further their education.
The 2016 Beinecke Scholarship recipients include:
Tiffany Balling
Tanisha Baptiste
Callaghan Bartlett
Dacia Beans
Gretchen Buchmann
Brooke Campbell
Piper Carrol
Ashley Clinger
Kaitlyn Clinger
Megan Cranston
Alexa Crosby
Sunny Daily
Kate Daniels
Sabin Dhamala
Shawn DiPace
Kezia Duarte
Kathryn Fox
Amber Garrison
Theresa Head
Alexandra Hitchcock
Gradyn Higgins
Viva Isaragumpot
Haley Joslin
Ashmita KC
Caroline Knutti
Molly McKay
Grace MacLellan
Kayla McGrady
Phoebe McKee
Drew Moore
Jenah Newman
Tavia O'Keefe
Corliss Pace
Nicole Sandoval
Stephanie Slavov
Audrey Snell
Samantha Stewart
Emily Sylvia
Charlotte Tallman
Katy Tejada
Sirirait Thairatana
Pharin Thapa
Sarah Trottier
Joelle Viera
Eustace Walker
Ashley Wilson
Adele Yelverton