4 / 10 / 2023
(April 6, 2023) Nantucket Cottage Hospital is adding Urology to the list of specialty services it offers on-island. NCH has partnered with the Mass General Physician Organization and the MGH Department of Urology to bring the services of Dr. Michael C. Lee to Nantucket. Dr. Lee is certified by the American Board of Urology and is a Clinical Instructor of Surgery at Harvard Medical School. Dr. Lee will be joined in the NCH practice by Sonal Patel, a Urology Nurse Practitioner at Massachusetts General Hospital.
"It is always very satisfying for us when we can tap into our Mass General Brigham network to bring a physician of Dr. Lee's reputation and caliber to Nantucket," said Dr. Barbara Malone, Chief Medical Officer at Nantucket Cottage Hospital, "Filling this gap in on-island care has been among our highest priorities."
Video conference appointments for Urology will begin this spring and in-person appointments and office-based procedures will begin at Nantucket Cottage Hospital over the summer. Appointments will be available by referral from patients' primary care provider.
4 / 5 / 2023
(April 5, 2023) Nantucket Cottage Hospital received a new, state-of-the-art MRI scanner in April 2023. The new MRI is now the most costly piece of equipment at NCH and was purchased thanks to generous donations from the Hospital Thrift Shop. "The new MRI provides much faster scan times and higher resolution images. The faster scan times are a big improvement in convenience and comfort for patients and will make more appointments available. The higher image resolution means that many diagnostic procedures that have previously required a costly trip off-island can now be done here on Nantucket." – Dr. Chinyere "C" Rumph, NCH Director of Imaging. Click the video below to get an inside look at the new MRI, produced by NCH staffer Kareem Vessah in the NCH Imaging Department.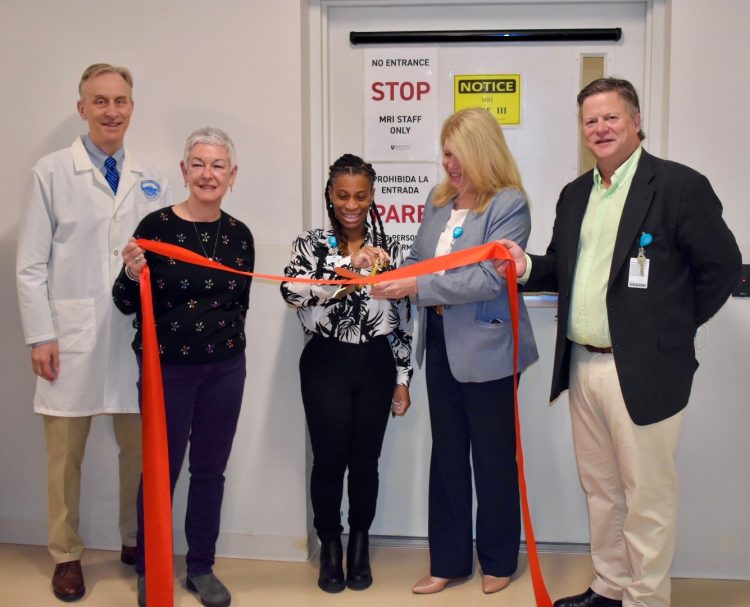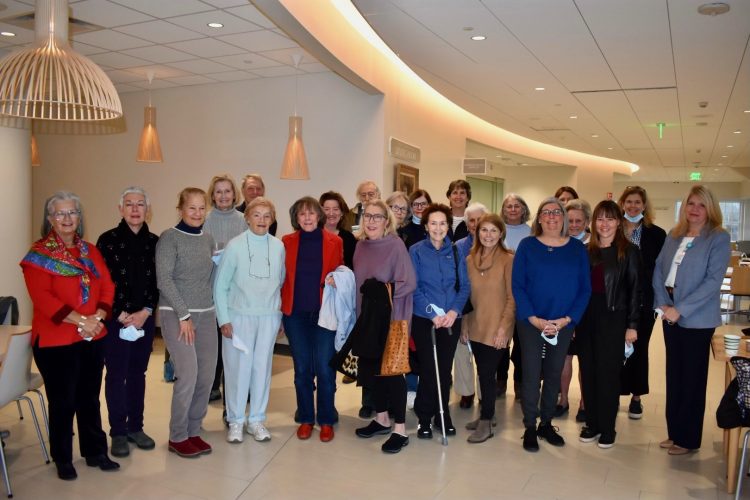 4 / 3 / 2023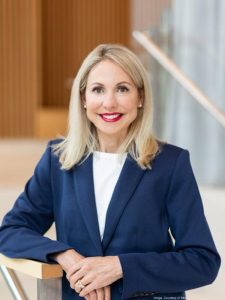 (April 3, 2023) The president of Mass General Brigham Healthcare at Home, Heather O'Sullivan, has joined the Board of Trustees at Nantucket Cottage Hospital.
O'Sullivan, who has more than 20 years of experience as a clinical executive, joined Mass General Brigham in July of last year. She previously served as Executive Vice President and Chief Clinical Innovation Officer at Kindred at Home, the nation's largest provider of home care services.
"We are very excited to attract someone of Heather's caliber to our Board," said Craig Muhlhauser, chairman of the hospital's board of trustees. "In addition to an outstanding career of guiding enterprise-wide transformation and innovation for various healthcare organizations, her expertise in providing care outside a traditional hospital environment is a perspective we believe will bring
a lot of value to the organization and our community."
In her current role, O'Sullivan's focus is expanding Mass General Brigham's ability and capacity to shift acute-level care beyond traditional hospital settings to the home, while improving patient outcomes, increasing access and lowering costs. O'Sullivan is defining the future of care through the use of digitally enabled patient monitoring and enhanced provider technology while mobilizing the next generation workforce model through expanded practice opportunities. In evolving the system's Healthcare at Home strategy, she leads a cross-discipline team of more than 1,000 employees including advanced practice providers, physicians, paramedics, nurses, personal care attendant, physical, occupational and speech therapists and personal care assistants.
"I'm honored to join an already-talented Board of Trustees and bring a new perspective and innovations to Nantucket Cottage Hospital," O'Sullivan said. "Nantucket is a very special place with unique healthcare needs and it's an honor to be able to serve the community in such a meaningful way."
Heather has also worked directly with patients, spending significant time as a nurse practitioner delivering post-acute and longitudinal care to skilled nursing facility residents, and ultimately leading UnitedHealth Groups' largest region of providers in New England.