11 / 30 / 2018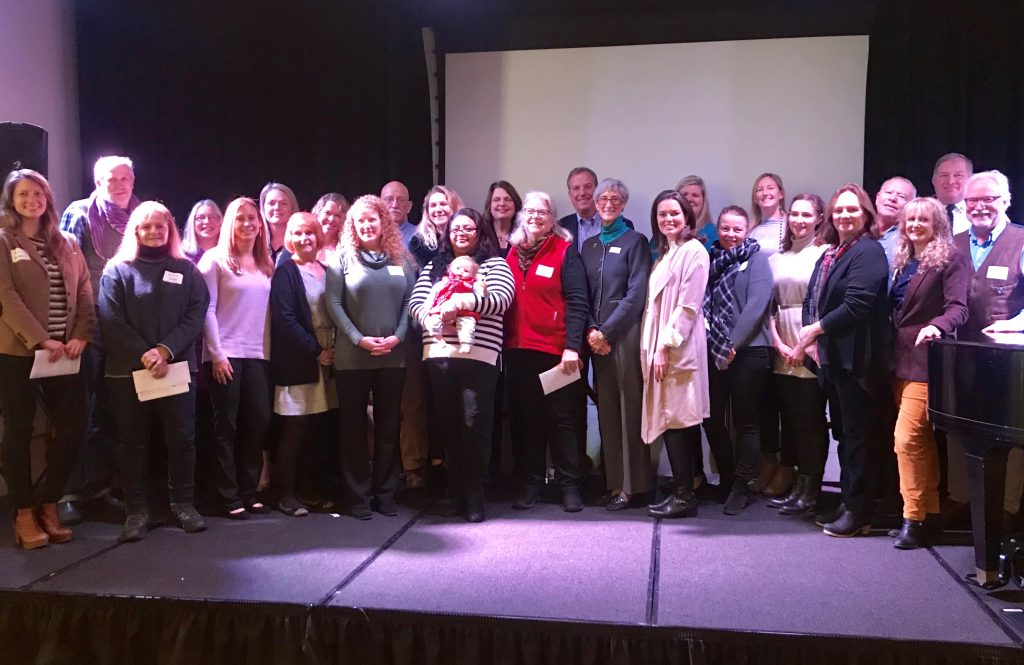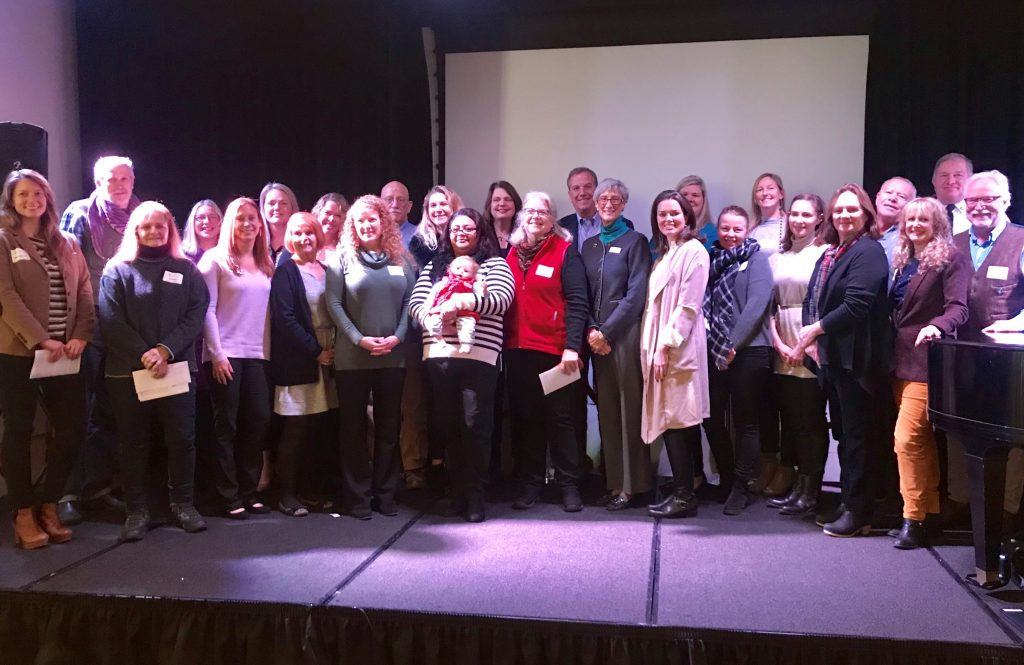 Nantucket Cottage Hospital announced Friday that it has awarded $1.1 million in grant funding to 14 non-profit agencies and organizations through its Community Health Initiative, which seeks to address the island's most pressing health issues through collaborative, innovative, and sustainable programs.
The Community Health Initiative grant funds are available through the private donations to Nantucket Cottage Hospital's capital campaign to build the island's new hospital. As a state-approved capital project, the hospital is required to invest 5 percent of the total project cost in improving community health outside the walls of the hospital.
This year's awards are the second in a series of grant cycles that will ultimately invest more than $4 million to improve the health and wellbeing of the island. The hospital sought proposals in four areas: behavioral health; women's and children's health; access to healthcare; and access to housing. (more…)
11 / 14 / 2018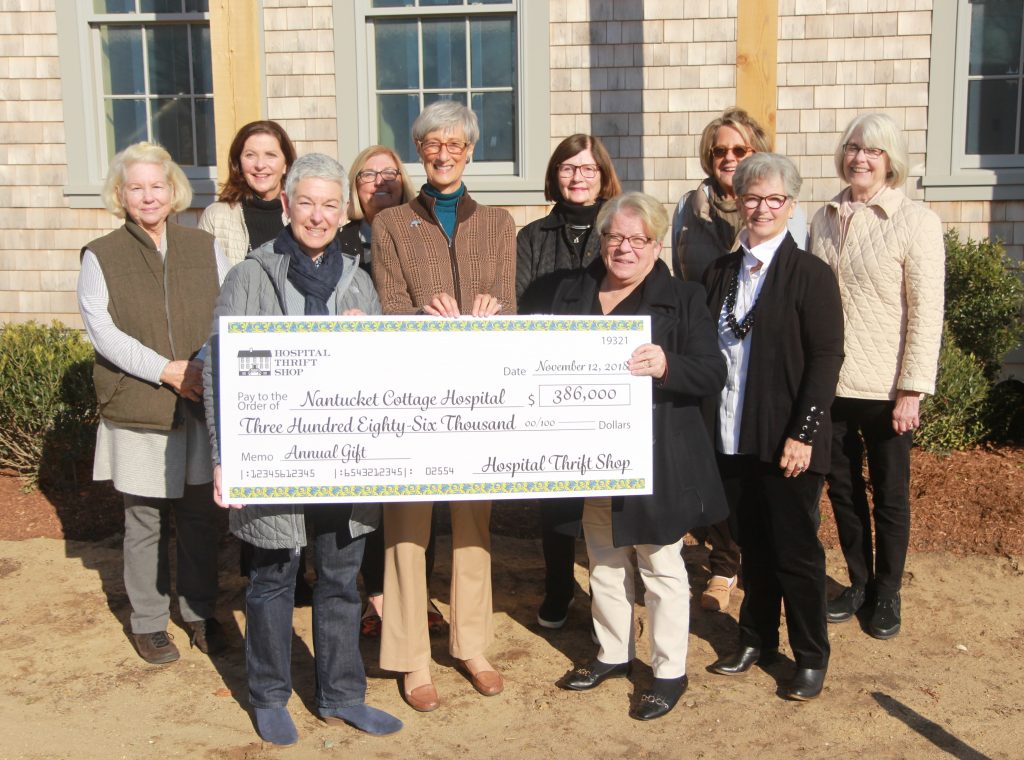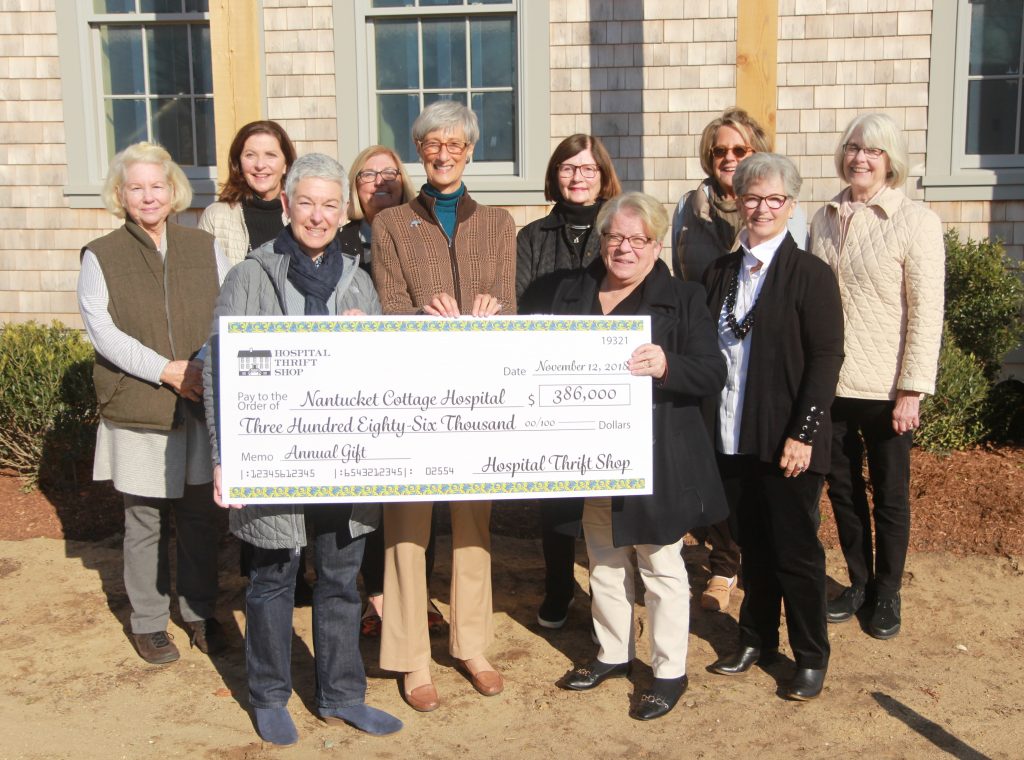 The Hospital Thrift Shop presented its annual gift to Nantucket Cottage Hospital on Monday, continuing its 89-year tradition of generous giving with a $427,610 contribution that will be used to purchase new medical equipment and other capital items, as well as handmade furniture for the new hospital. It will also complete the Thrift Shop's pledge of $500,000 toward the new hospital it made back in 2015.
The members of the Hospital Thrift Shop Board of Directors presented Nantucket Cottage Hospital president and CEO Dr. Margot Hartmann with a check on Monday following another successful season in business on India Street. The $427,610 gift represents the Thrift Shop's largest annual contribution in nearly nine decades of steadfast support of the hospital. (more…)