12 / 31 / 2014

Nantucket Cottage Hospital's medical/surgical department received an Honorable Mention during The Schwartz Center's 2014 Compassionate Caregiver Awards.
The Schwartz Center for Compassionate Healthcare is a patient-founded non-profit organization based in Boston that works to promote compassionate care so that patients and their caregivers relate to one another in a way that provides hope to the patient, support to caregivers and sustenance to the healing process.
"Your team exemplifies what compassionate care is all about by demonstrating extraordinary empathy for your patients and their families," The Schwartz Center's executive director Julie Rosen wrote in a letter to NCH. "Your nomination signifies that your team is dedicated to making compassion central to the healthcare experience and that you are part of a distinguished group of recognized caregivers within New England."
Nantucket Cottage Hospital's medical/surgical department is a small but dedicated team of clinicians and staff that cares for more than 600 inpatients every year and completes 700-plus surgeries annually. In the most recent fiscal year, the hospital's inpatient volume increased by 37 percent.
12 / 19 / 2014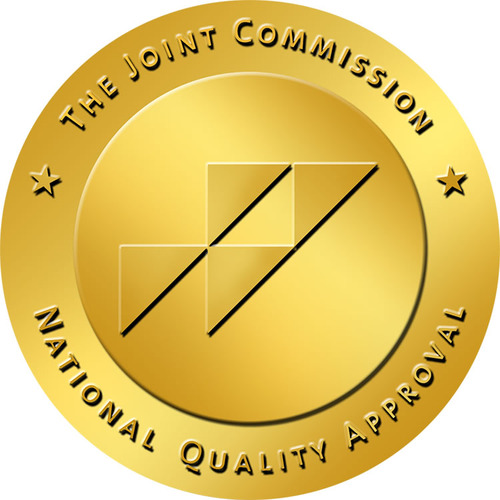 Nantucket Cottage Hospital (NCH) announced today that it has been accredited by The Joint Commission, the non-profit organization that accredits and certifies health care organizations in the United States, by demonstrating continuous compliance with its performance standards.
NCH earned The Joint Commission's Gold Seal of Approval for Hospital Accreditation, a symbol of quality that reflects the hospital's commitment to providing safe and effective patient care.
The Joint Commission conducted a rigorous unannounced on-site survey of Nantucket Cottage Hospital in late August 2014, when a team of surveyors evaluated compliance with hospital standards for emergency management, environment of care, infection control, medication management, and other areas. Surveyors also conducted on-site observations and interviews with NCH staff members.
"To be accredited by The Joint Commission is a significant accomplishment and demonstrates a commitment to excellence across all our departments," said NCH President and CEO Dr. Margot Hartmann. "We earned The Joint Commission certification in spite of the aging condition of our 1957 building, making this achievement even more remarkable. The island community can be proud of its medical professionals who made this happen, and can truly have confidence in coming to NCH for their care."
12 / 8 / 2014
Swim Across America Nantucket's event in August raised nearly a quarter million dollars for cancer care on Nantucket. On Thursday, December 4, the Nantucket swim Co-Event Directors Jim Pignato and Jill Roethke presented the checks to NCH President & CEO Dr. Margot Hartmann, and Palliative & Supportive Care of Nantucket (PASCON) program director Charlene Thurston.
Swim Across America Nantucket, now preparing for its fourth year on the island, is a fun and active family event at Jetties Beach that benefits the Mass General Hematology/Oncology Service at Nantucket Cottage Hospital, as well as PASCON's programs and services.