112th Annual Meeting Award Winners
August 25, 2023 – This morning, at Nantucket Cottage Hospital's 112th Annual Meeting, outstanding individuals and community organizations were recognized for their contributions to Nantucket Cottage Hospital. These annual leadership awards include Marissa Teramae, NCH Ultrasound Technician, as this year's recipient of the Seinfeld/Hartmann Prize for Compassionate Medical Care. The patient who nominated Marissa praised her respect, integrity, empathy, and communications. In one quote from Marissa's nomination, the patient stated, "she showed empathy through her actions and words throughout our time working together. She understood what I was going through, and she made every effort to make it easier for me. She was my absolute rock during that time and made me feel so safe and supported through an extremely anxious time. She made me feel like she actually cared about me and the outcome of my pregnancy, and that felt really good."
Congratulations to Marissa Teramae on this well-deserved honor!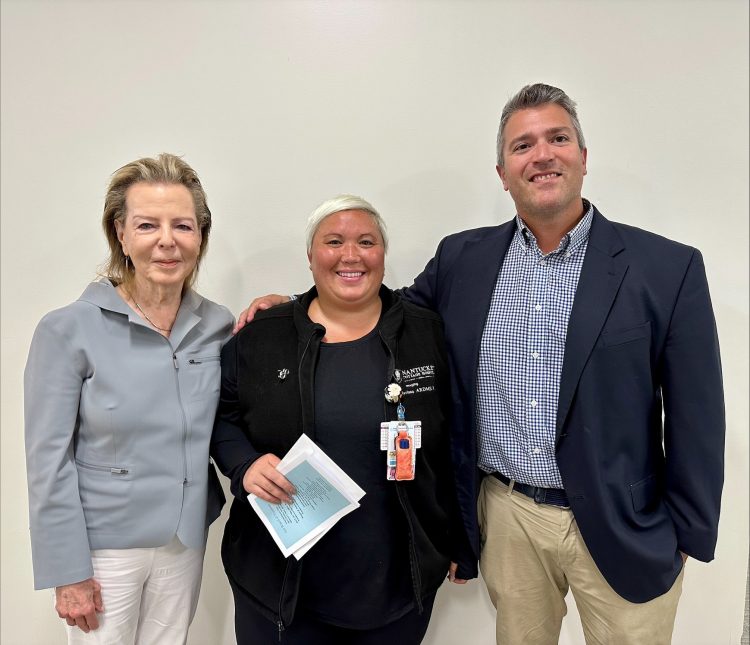 From left: Judy Seinfeld, Marissa Teramae, Jason Graziadei
---
The Sandy Craig Leadership Award was presented to Margaretta Andrews, in recognition of her service to NCH – where she served as both an employee and a member of the Board of Trustees – as well as her work leading the Community Foundation For Nantucket.
The Sandy Craig Leadership Award is given each year in memory of Alexander "Sandy" M. Craig, Jr. to a member of the community who has made a positive contribution to the island through Nantucket Cottage Hospital.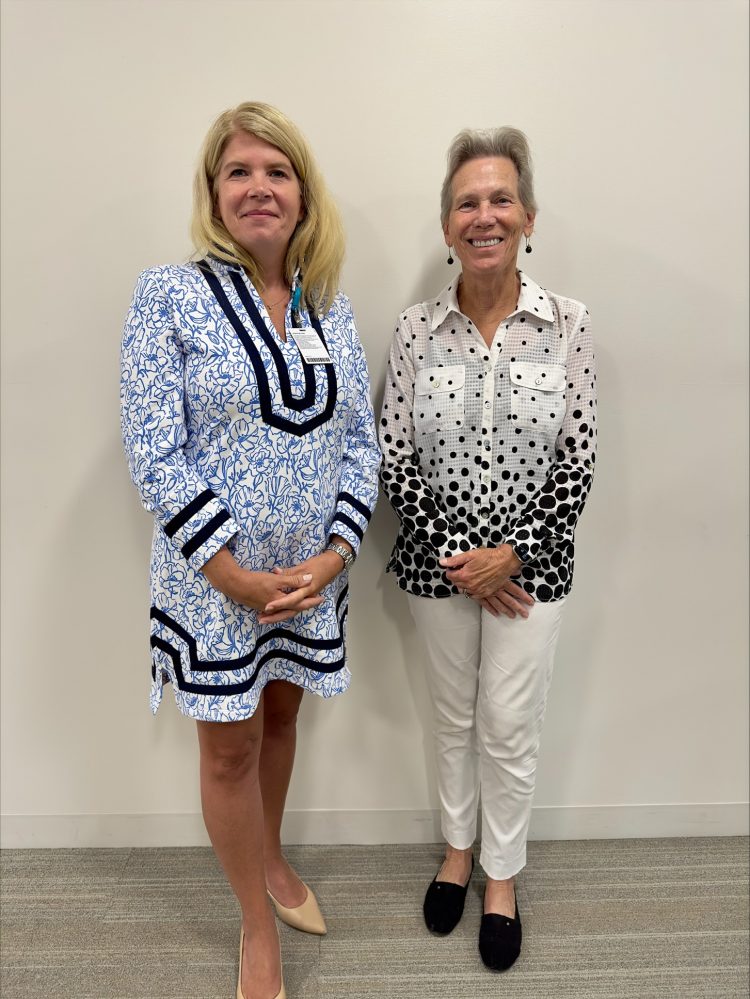 Amy Lee and Margaretta Andrews
---
The Phil Murray Business Award was presented to Fairwinds Counseling Center. The Phil Murray Business Award is given in memory of Philip Chase Murray to a business that has made a positive impact on the island over the past year. Nantucket Cottage Hospital president Amy Lee noted Fairwinds' response to the island's mental health challenges and recent suicides, as well as its partnership with NCH on crisis response.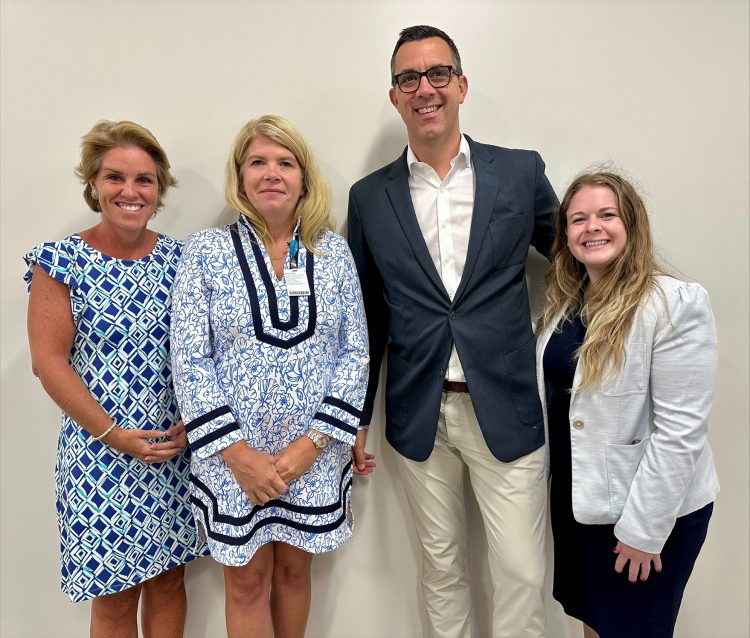 From left: Amanda Wright, Amy Lee, Jason Bridges, Morgan Baker
---
The Bruce A. Percelay Philanthropy Award was presented to Bill Kupper, chair of NCH's Sankaty Swing golf tournament and a former member of the hospital's development and marketing committees. Bill helped spearhead a revitalization of the hospital's golf tournament event.
Amy Lee and Bill Kupper
---
The Myrt Eldridge Volunteer of the Year Award was presented to three long-time volunteers: Toby Greenberg, Ann Oliver, and Randy Wight.