Our Volunteers – Cathy Ward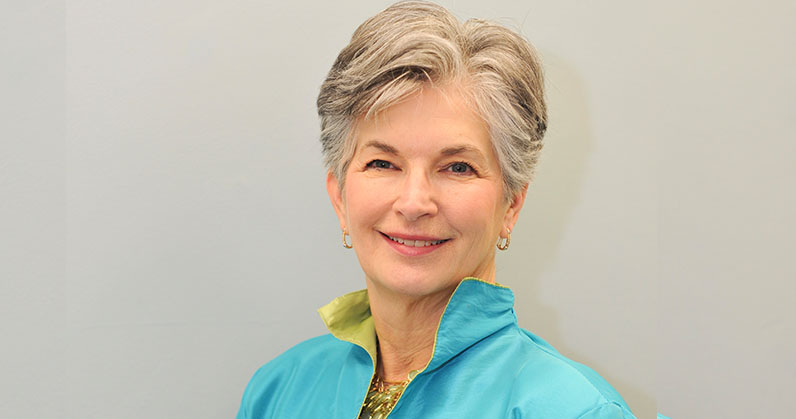 "Among those of us who are fortunate enough to be on our lovely island as visitors, guests or residents, many have been touched by Nantucket Cottage Hospital in important and memorable ways.
NCH would be unable to carry out its important work without its volunteers, who today number 400. When one enters the hospital, a "Blue Coat" is there to greet each patient and visitor. One will find volunteers working throughout the hospital in both clinical and administrative areas and their length of service spans several months to decades.
As both a volunteer and a patient at our hospital, I have a unique window into how the hospital advances the health and wellbeing of our community. As president of the Hospital Thrift Shop board, I see the shop's yearly financial gift to the hospital at work for patients like myself, my family and friends. As a member of the hospital's Patient and Family Advisory Council, I along with other patients on the council work to represent all who receive care at Nantucket Cottage Hospital.
The Hospital Thrift Shop, which donates to the hospital from its net proceeds each year, was founded in 1929 as the Thrifty Shop, by a small group of dedicated women volunteers. Today, as it did then, the shop sells recycled clothing and household items to provide affordable goods to the community and to benefit the hospital. Over 100 devoted volunteers keep it running successfully. Through the years, the Hospital Thrift Shop has donated over $3 million to the hospital.
In these and many other ways, each of us can contribute to and be part of the important efforts to help secure the future of our hospital for the generations that will follow us.
Whether your gift is one of time, treasure or talent, each of us can be part of making Nantucket Cottage Hospital best community hospital anywhere."
– Cathy Ward, President, Hospital Thrift Shop Board of Trustees