Our Donors – Ben Brasher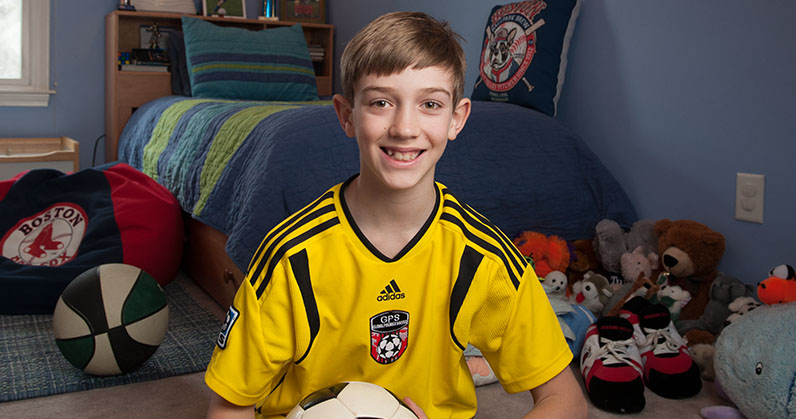 Amid the hustle and bustle of The Boston Pops on Nantucket concert last year, you might have missed a slightly smaller fundraiser of sorts, also for Nantucket Cottage Hospital, at the entrance to Jetties Beach. There was young Benjamin Brasher, an 11-year-old boy with a heart of gold, who had set up a lemonade stand to provide refreshments for those waiting in line for the concert and to donate the proceeds to the hospital.
For Ben, a fifth-grader at Kennedy Middle School in Natick, Mass., the lemonade stand was just his latest act of generosity to benefit Nantucket Cottage Hospital. In years past, Ben had also donated his Hanukkah money to the hospital, displaying character and selflessness well beyond his years. Ben, who has spent his summers on Nantucket with his family every year of his life, decided at an early age that the hospital was important to him, and that he wanted to help the island's only medical facility.
"I've had to go to the hospital a few times and it made me realize what donating to the hospital can do, and if people didn't donate, it would be a lot harder," he said. "When I was young, in kindergarten, I went to the Boston Pops for the first time and my parents told me where the money went, to the hospital. So a year later I did my first lemonade stand and I decided to donate to the hospital."
Back in Natick, Ben plays soccer and basketball, and also sings in the school chorus. While he's on Nantucket during the summer, Ben's days are filled with biking trips, beach activities at Cisco, and the occasional visit to Long Pond to see the turtles. He regularly joins the Brant Point Runners for a 5K, and also competes in the Firecracker 5K on the Fourth of July. You might also find him at the Juice Bar eating a cone of Green Monster ice cream, or maybe cookie dough ice cream, depending on his mood. Ben's family has been coming to Nantucket since the early 1950s, and Ben's parents, Bradley and Judy, were married on the island.
"Going back to Nantucket always gets me excited," he said. "Just being there is really fun. It's a family tradition." And we thank Ben for establishing his own tradition of giving back to Nantucket Cottage Hospital. "Every person who visits the hospital or donates is helping other people who are sick or hurt and need the hospital," Ben said.