NCH Staffer Joins Hurricane Harvey Relief Effort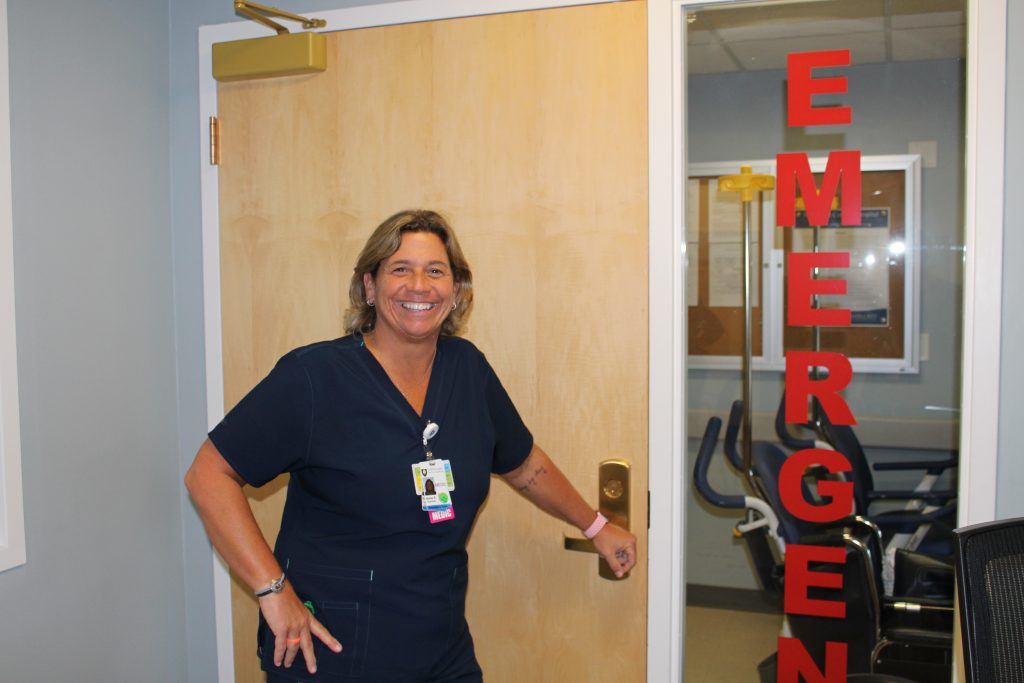 Nantucket Cottage Hospital emergency department staff member Anne Stearns has deployed with the American Red Cross in Texas as part of the relief effort in the communities devastated by Hurricane Harvey.
After flying to the Houston area, Stearns was initially assigned to help open a new shelter in Beaumont, Texas, and has since moved on to help at a shelter in Port Arthur, one of the hardest hit cities.
"We have over 245 people in the shelter. This week I will be going out in the neighborhoods to check on people who need medical care," said Stearns, who serves as a paramedic patient care tech in the NCH emergency department.
"Once I heard about Hurricane Harvey I knew I wanted to come down here and help," she added. "We have so much where we live that I wanted to come help people who had everything taken away. We are staying in a shelter on cots with cold showers but it's only for nine days – most of these people have no idea how long they will be in shelters. It's the least I could do. I want to thank NCH for allowing me the time to come here."