NCH Honors Longtime Employees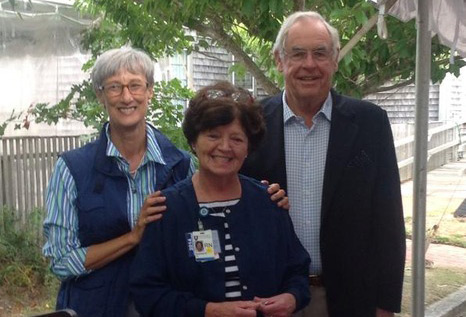 Nantucket Cottage Hospital recently held its annual Employee Appreciation Luncheon and celebrated employee service anniversaries. Most notable among the many honorees were Suzanne Sullivan, RN, and Annie Backus, LPN, who were recognized for 45 and 40 years, respectively, of dedicated service to the hospital and the island community.
President & CEO Dr. Margot Hartmann, along with Michael A. F. Roberts, President of the NCH Board of Trustees, honored Sullivan and Backus for their milestones and their achievements over the years.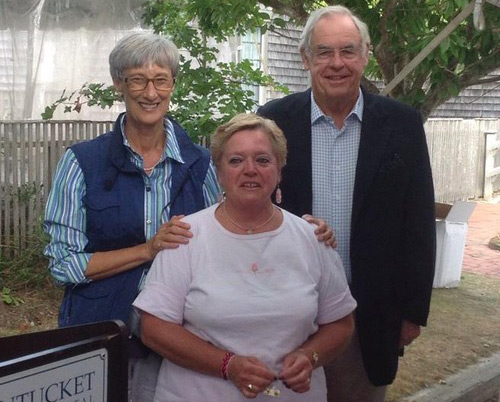 The other employee service anniversaries included:
35 YEARS
Jill Johnson, RN-CNOR, Nurse Manager, Perioperative Services
25 YEARS
Shamala Watty, Housekeeper, Environmental Services
20 YEARS
Maria McGrath, Manager, Food Services
15 YEARS
Allyson Bold, BS, MT (AMT), Manager, Laboratory
Margot Hartmann, MD, PhD President & CEO
Stephanie Silva, RN, LDRP (Maternity ward)
Ann Webb, Financial Clearance Specialist, Revenue Operations
Rose Tallman, Receptionist, Imaging Services
10 YEARS
Rebecca Lucey, RN, LDRP (Maternity ward)
Juliet Porter, Central Supply Aide
Stephen Estabrooks, Medical Technologist, Laboratory
Calvin Peterson, Physician Assistant, Emergency Department
5 YEARS
Adele Yelverton, Certified Lab Assistant, Laboratory
Faith Frable, MD, Staff Physician, Emergency Department
Fernando Estaban, Medical Interpreter, Social Services
Maria Pena, Medical Interpreter, Social Services
Dina Zelaya-Argueta, Medical Interpreter, Social Services
Joanna Fajardo, Patient Access Rep., Social Services
Gloria Kyburg, Medical Interpreter, Social Services