Brittany Russo, PTA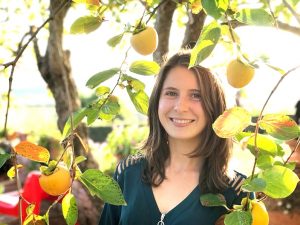 Brittany is a Massachusetts native who grew up playing soccer, hockey, and a variety of other sports. After multiple muscular sports injuries related to hip dysfunction, Brittany was often attending physical therapy as a teenager. In middle school, she decided that she wanted her career to be in Physical Therapy, and pursued this throughout high school and college.
Brittany received her bachelor's degree in Exercise Physiology from UMass Lowell in 2015, and played soccer there throughout her four years of study. She then went on to attend the Physical Therapist Assistant program at North Shore CC in her hometown of Danvers, and passed her licensing exam in July of 2017. Brittany has experience working with children, developmentally disabled adults, the geriatric population, and athletes. She uses her past experiences and knowledge to deliver care using a patient-centered approach.
Brittany is very active and spends much of her spare time paddleboarding, skating, riding her snowmobile and dirtbike, going to the gym, and going on adventures with her dog. She also makes sea glass jewelry in her downtime. She spends as much time outdoors as possible and enjoys taking on new challenges.