Olga Malahova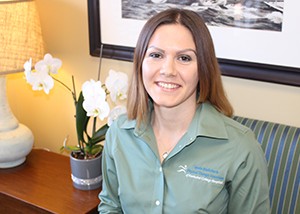 Educating herself and broadening her horizons has always been a top priority in Olga's life. She is always eager to learn something new. Therefore, exposure to a variety of experiences has shaped her into a person she is today.
Olga is originally from Ashgabat, Turkmenistan. At the age of 18, she received a full scholarship, and traveled abroad to pursue her undergraduate studies. Today, she holds a Bachelor's Degree in Business Administration with a concentration in Accounting from the American University in Bulgaria. Currently, she's working on the Graduate Certificate in Taxation form the Southern New Hampshire University.
She used to play professionally table tennis during her high school and university years and has participated in tournaments inside and outside of Turkmenistan. In the past six years of her life, she has been to seven countries, three islands and she speaks five languages – Russian, Turkish, Turkmen, Bulgarian and some basic Spanish.
Olga discovered Nantucket in 2011 when she first came out here as a college student to work a summer job. In 2012, she returned back for another summer and now lives here year-round. In her free time, Olga likes to watch movies, read, do sports or simply relax and come up with new ideas.