Hats Off to Our Pops Volunteers!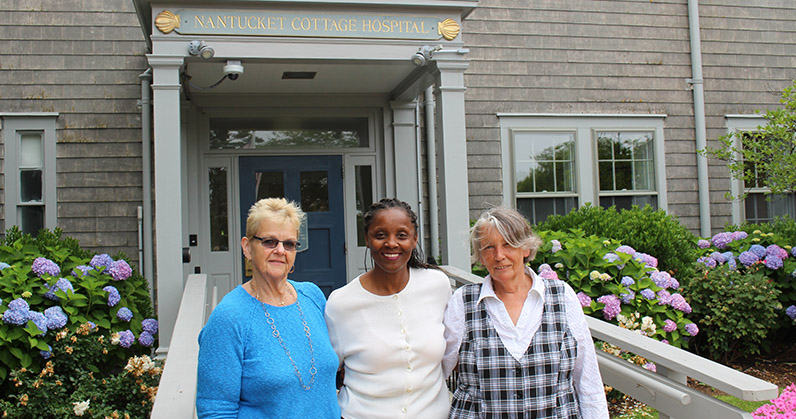 The Boston Pops on Nantucket is not only the largest event of its kind on the island, it might also be the most logistically challenging.
Throwing a choreographed beach party with 7,000 guests, hosting a world-class orchestra, and providing food and drink for everyone is a feat of controlled chaos that happens every August on Jetties Beach.
Brenda Garnett, Mary Lyon and Angie Wiggins are three big reasons why the Boston Pops on Nantucket event team has been so successful in pulling it off year after year.
These three women have served as volunteer captains for the Pops concert since 1998, leading the small army of volunteers it takes to stage an event as complex and challenging as the Boston Pops on Nantucket. Over the years, they've done just about every job there is to do – and then some.
"Oh, we've climbed in dumpsters, carried equipment on to the beach, did the food tent, set up the chairs, did the food tent, did sand patrol, you name it," Garnett says with a laugh.
Garnett watched the first Boston Pops on Nantucket concert in 1997 as a spectator, and knew she wanted to get involved.
"I saw all those people on the beach, and it was so awesome that the whole island got together to support the hospital," said Garnett. The next year, she rallied her friends Mary and Angie to join her as a volunteers.
"She dragged me along," Lyon chuckled.
The three women will be stepping down from their volunteer captain posts this year, but still plan to contribute to the Boston Pops on Nantucket in smaller roles because, as Brenda says, "we could not leave the Pops family altogether. It has been and will continue to be a part of our lives to help our hospital continue to advance and provide better medical care."