Dr. Derek Andelloux Joins NCH as Primary Care Physician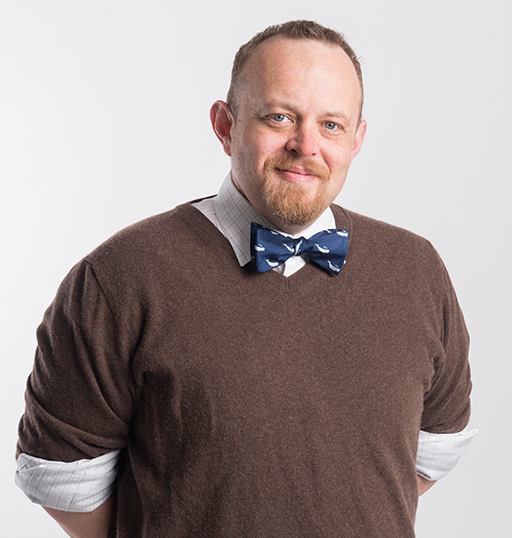 (April 3, 2018) Derek Andelloux, MD, has joined the Nantucket Cottage Hospital medical staff as a full-time, year-round primary care physician. Dr. Andelloux's new family practice will open this month in the hospital's Anderson Building at 57 Prospect Street where he will welcome new patients of all ages before moving into the new hospital when it is completed later this year.
"I really believe in general practice care, womb-to-tomb family medicine," Dr. Andelloux said. "I enjoy the challenge of not knowing what's going to walk through your door, and seeing a wide range of ailments."
With his roots in Southeastern New England, Dr. Andelloux is moving from Rhode Island to Nantucket in part to be closer to his family, and has purchased a home on the island with his partner Megan.
"We've been coming to Nantucket for 10 years," Dr. Andelloux said. "We fell in love with the island, and not just in the summer, but also in the offseason when it's quiet and peaceful. We will enjoy living here year-round."
Dr. Andelloux joins the primary care group practice at Nantucket Cottage Hospital that includes Drs. Kristy Acosta, John D'Avella, George Butterworth, Joel Hass, Mimi Koehm, and Diane Pearl. His addition to the medical staff at NCH is another step toward expanding access for island patients and building a dynamic, sustainable team of providers as the hospital prepares to open a new facility in late 2018.
"We are so pleased to welcome Dr. Andelloux to the island and the Nantucket Cottage Hospital team, and his strong background in family medicine will help us meet the need for greater access to primary care services on Nantucket," said Dr. Margot Hartmann, President and CEO of Nantucket Cottage Hospital. "Beyond his clinical skills and expertise, Dr. Andelloux also has strong ties to the Cape and Islands region, and is familiar with Nantucket."
Dr. Andelloux was previously affiliated with the South County Medical Group in East Greenwich, RI, where his practice provided care to more than 2,000 patients of all ages. He was also part of South County Hospital's urgent care service, and helped oversee nurse practitioners and registered nurses in the management of acute injuries and medical illnesses. After receiving his medical degree from the Boston University School of Medicine, Dr. Andelloux completed his family medicine residency through Brown University at Memorial Hospital of Rhode Island.
To establish a primary care relationship with Dr. Andelloux, patients should call 508-825-1000.