Facts & Statistics
Inside the walls of Nantucket Cottage Hospital, our team of experienced doctors and clinicians provide an extensive number of medical services that continue to grow. We are proud to offer a wide range of treatments, diagnostic testing and procedures that allow Nantucket residents to receive the care they need right here on the island.
We take our responsibility to the island seriously, and report annually to the state Attorney General's office with details of our charitable, volunteer and community-wide health initiatives. These efforts are outlined in our 2015 Community Benefits Report.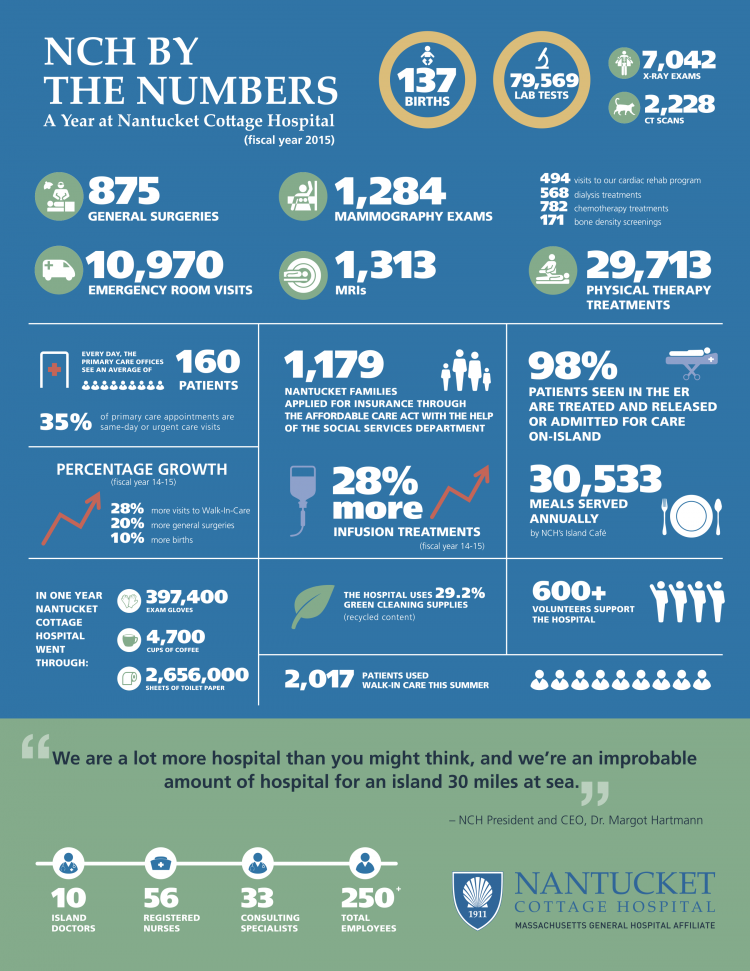 For more information about our growth in services and programs, see A Story of Success.