4 / 19 / 2018
National Volunteer Week is celebrated April 15 – 22nd and Nantucket Cottage Hospital is proud to celebrate our Blue Coat team, who volunteered a total of 2,594 hours in 2017!
Over 400 Hours: Ed Benedict (413)
Over 200 Hours: Toby Greenberg (248), Peter Richards (224)
Over 150 Hours: Priscilla Saperstein (176), Banc Winsor (163)
Over 100 Hours: Duncan Will (146), Paul Clarke (134.5), Randy Wight (132), Nick Miller (111), Pat Flemming (108), Donna Davis (104), Maryanne Haigley (104)
Over 60 Hours: Kevin Dugan (69), Terry McGovern (63)
Over 50 Hours: Virginia Carrey (55), Patsy Ernst (53), Mary Zibelli (50)
Over 30 Hours: Deborah Beale (37)
Over 20 Hours: Joan Badie (28), Patty Keneally (28), Dorothy Verney (28), Tanya Thairatana (27), Marcia Anderson (25), Lily Jimenez (25), Susan Greenberg (20)
Up to 20 Hours: Kate Smith (18), Judith Weinstein (18), Tansheka Edwards (12), Robert Ford (8)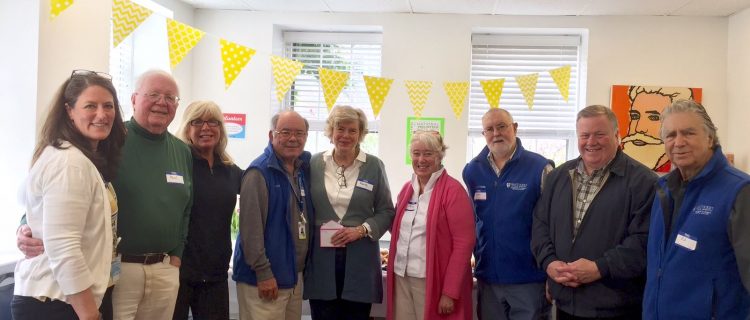 4 / 10 / 2018
The British Invasion will land at Jetties Beach on Nantucket this summer when RAIN: A Tribute to The Beatles joins the Boston Pops Esplanade Orchestra as the special musical guest for the 22nd annual Boston Pops on Nantucket concert to benefit Nantucket Cottage Hospital.
RAIN performs the full range of The Beatles' discography including the most complex and challenging songs that The Beatles recorded in studio but never performed for an audience. Now together longer than the legendary foursome, RAIN has mastered every song, gesture, and nuance of The Beatles, delivering a note-for-note performance that's as infectious as it is transporting.
For more than 20 years, the Boston Pops on Nantucket has been the largest and most popular summer event on the island, attracting thousands to Jetties Beach for a night of spectacular entertainment all to raise critical funds for Nantucket Cottage Hospital. Paired with RAIN, conductor Keith Lockhart and the Boston Pops Esplanade Orchestra will deliver another memorable edition of the concert, which is set for Aug. 11th, 2018. This year's event chairs are Sarah and Jeff Newton, longtime summer residents of Nantucket who maintain their primary residence in Concord, MA.
"We are thrilled to be chairing the 22nd annual concert," said Sarah. "For us, the Pops is the highlight of every summer, and we are working with a terrific group of volunteers and committee members to create another successful fund raising event for our cherished hospital." (more…)
4 / 3 / 2018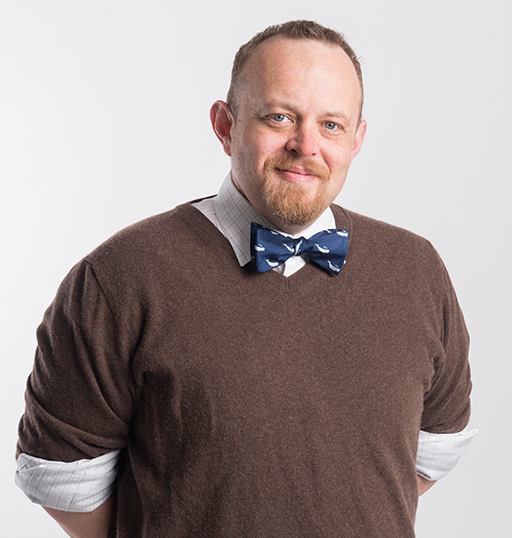 Derek Andelloux, MD, has joined the Nantucket Cottage Hospital medical staff as a full-time, year-round primary care physician. Dr. Andelloux's new family practice will open this month in the hospital's Anderson Building at 57 Prospect Street where he will welcome new patients of all ages before moving into the new hospital when it is completed later this year.
"I really believe in general practice care, womb-to-tomb family medicine," Dr. Andelloux said. "I enjoy the challenge of not knowing what's going to walk through your door, and seeing a wide range of ailments."
With his roots in Southeastern New England, Dr. Andelloux is moving from Rhode Island to Nantucket in part to be closer to his family, and has purchased a home on the island with his wife Megan.
"We've been coming to Nantucket for 10 years," Dr. Andelloux said. "We fell in love with the island, and not just in the summer, but also in the offseason when it's quiet and peaceful. We will enjoy living here year-round." (more…)