3 / 17 / 2017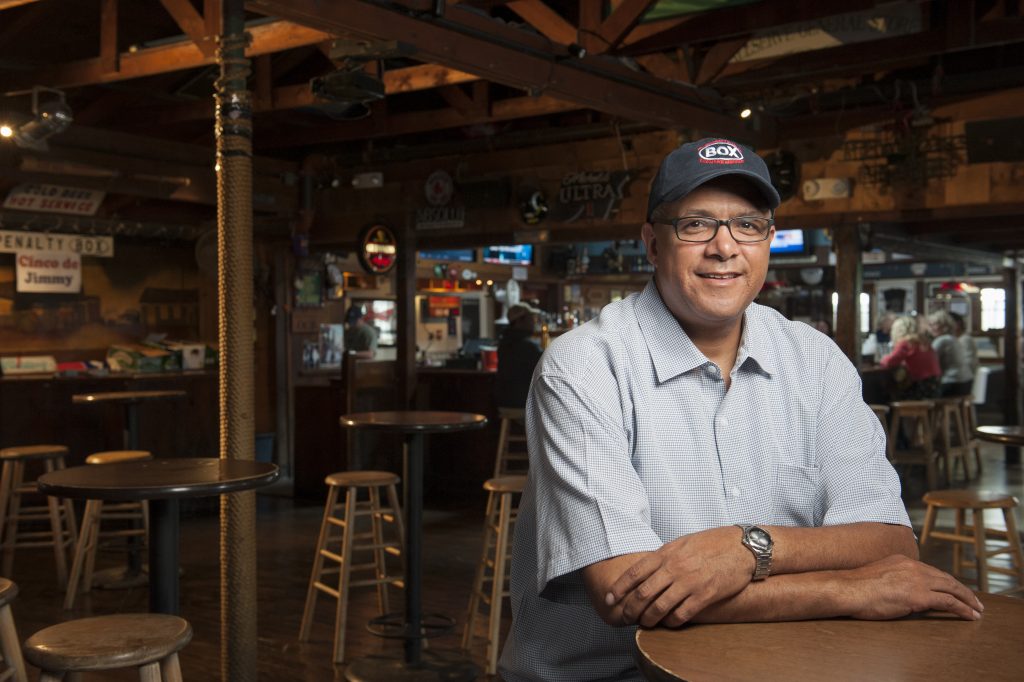 As published in the March 2nd edition of The Inquirer and Mirror:
To the editor: I recently had surgery at Nantucket Cottage Hospital. I'd like to thank Dr. Monto and his entire staff (Jen, Meg, Tara and Keri) for easing my fear and pain and making me look on the brighter side of things. A truly awesome staff. I can't speak highly enough of them. (more…)
3 / 13 / 2017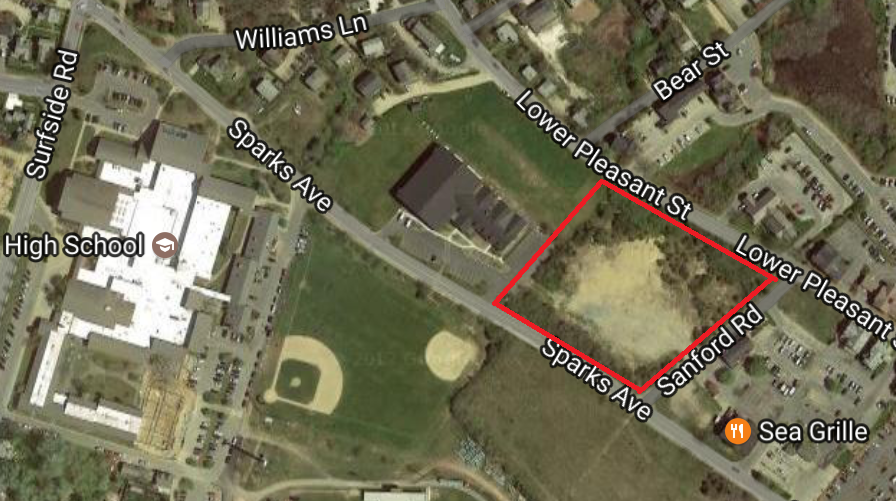 Nantucket Cottage Hospital and Stop & Shop have entered into a temporary license agreement, allowing the hospital to use Stop & Shop's land near its mid-island store for a staging area for construction of the new hospital at 57 Prospect Street. Stop & Shop has waived all fees in connection with the agreement, a benefit to the hospital valued at $1.2 million.
The parcel, known as the Craig Property, adjacent to the Boys & Girls Club and fronting on Sparks Avenue and Pleasant Street, will be used for staging for the hospital's construction activities.  Stop & Shop previously used the Craig Property as a staging area for construction of its new mid-island store. (more…)
3 / 7 / 2017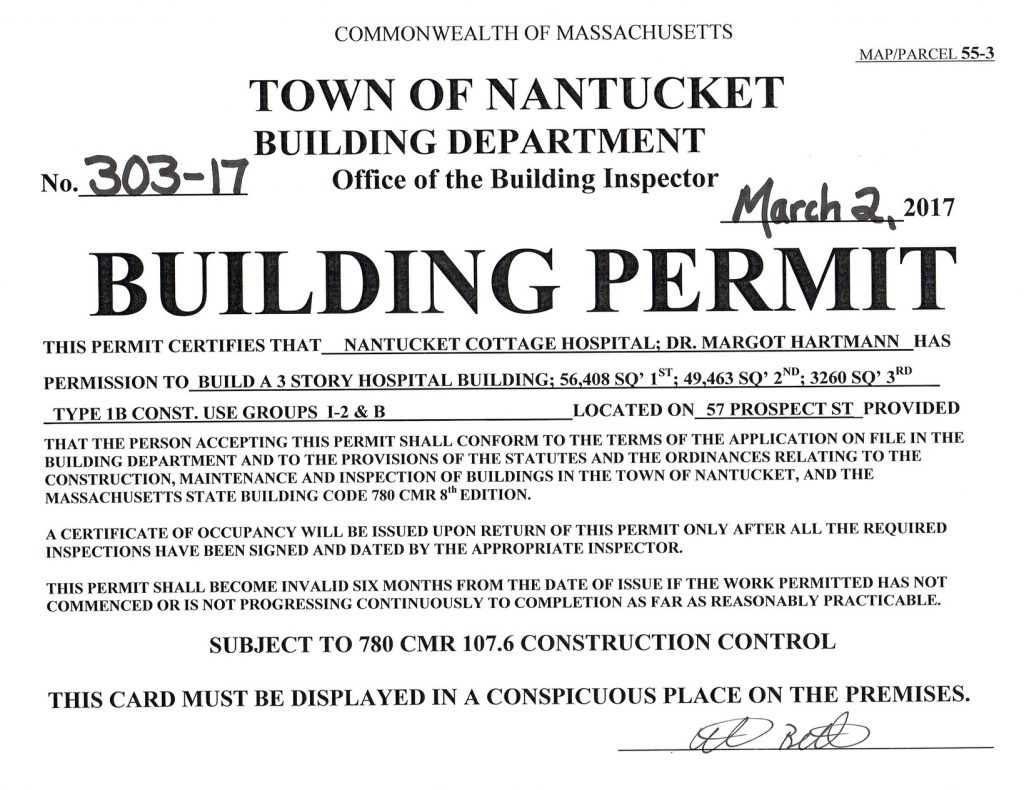 A building permit has been issued by the Town of Nantucket for the construction of the island's new hospital – a major milestone for this historic initiative. This permit is the result of an extensive review process and collaboration with the town's Building Department, so we want to thank the staff of Planning & Land Use Services for its assistance. To follow the project and get the latest construction updates, click here.